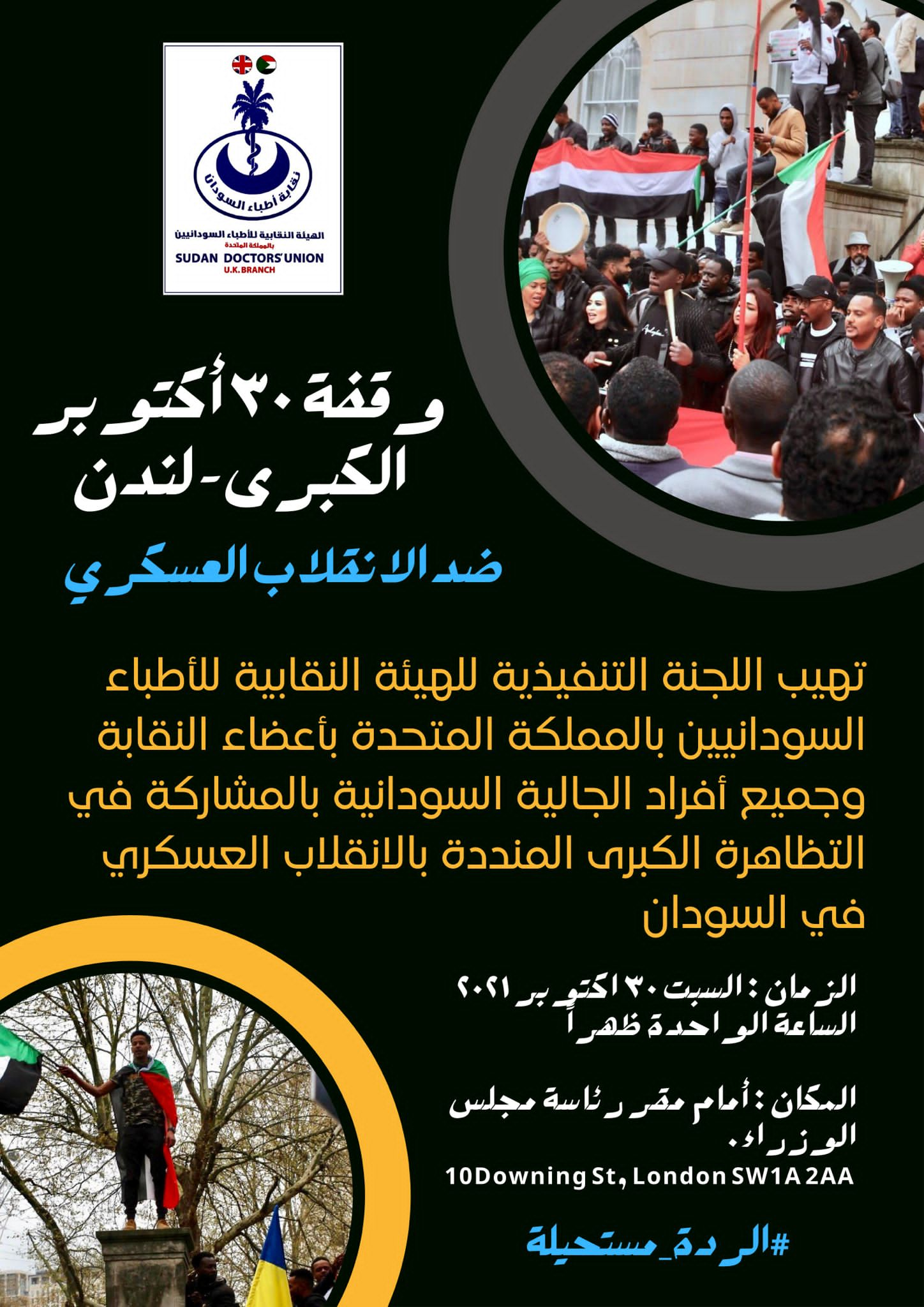 وقفة ٣٠ أكتوبر الكبرى- لندن
ضد الانقلاب العسكري
تهيب اللجنة التنفيذية للهيئة النقابية للأطباء السودانيين بالمملكة المتحدة بأعضاء النقابة وجميع أفراد الجالية السودانية بالمشاركة في التظاهرة الكبرى المنددة بالانقلاب العسكري في السودان.
الزمان : السبت ٣٠ اكتوبر ٢٠٢١ الساعة الواحدة ظهراً
المكان : أمام مقر رئاسة مجلس الوزراء.
10 Downing St, London SW1A 2AA
الردة_مستحيلة#
---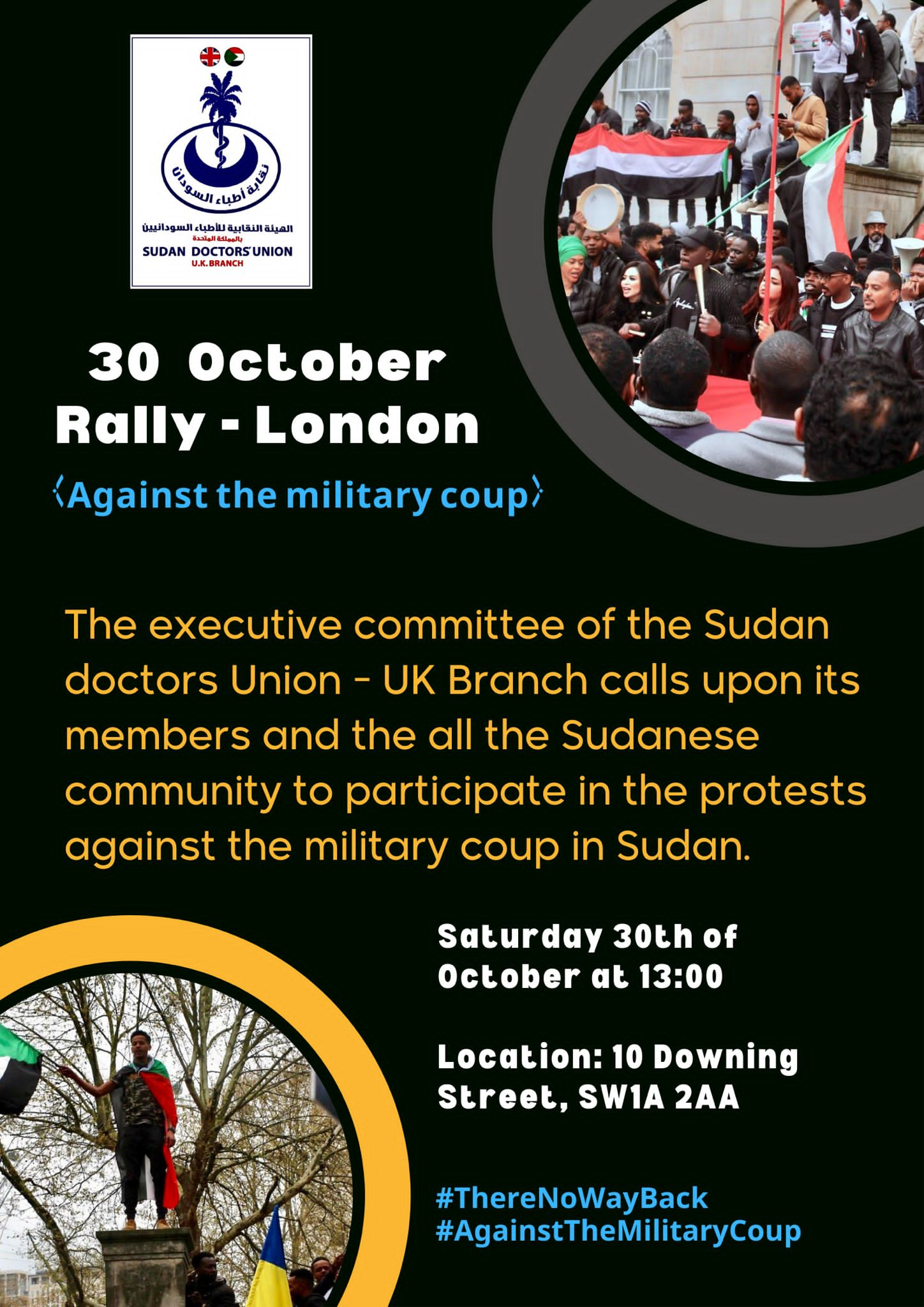 *30 October Mass Rally - London*
(Against the military coup)
The executive committee of the Sudan Doctors Union - UK Branch calls upon its members and all the Sudanese community to participate in the protest against the military coup in Sudan.
Saturday 30th of October at 14:00
Location: 10 Downing Street, SW1A 2AA
#ThereNoWayBack
#AgainstTheMilitaryCoup