Paed QIPS
EDC at U of K in collaboration with Soba University Hospital and the British Sudanese Associations For Medical Specialities (BSAMS) under the supervision of the academic office launched the first Paed QIPS in Sudan.
The course was delivered in August 2018 in Khartoum and was attended by 32 delegates including doctors, nurses, and pharmacists. The delegates represented paediatric units in Soba University Hospital, Ahmed Gasim Hospital, Gaffer Ibnouf Hospital, Shendi Paediatric Unit, and the Paediatric Dept. at Khartoum Nursing College.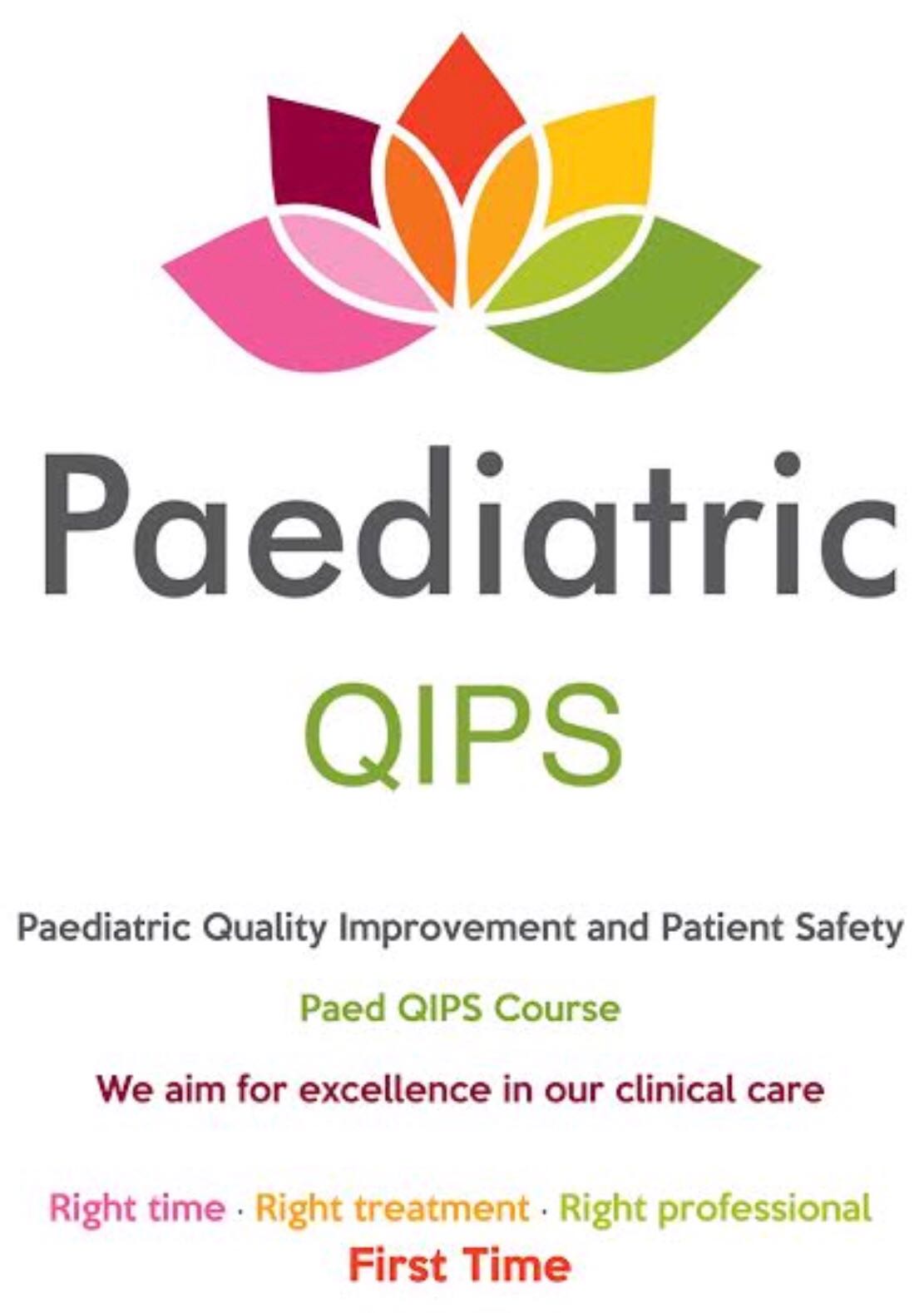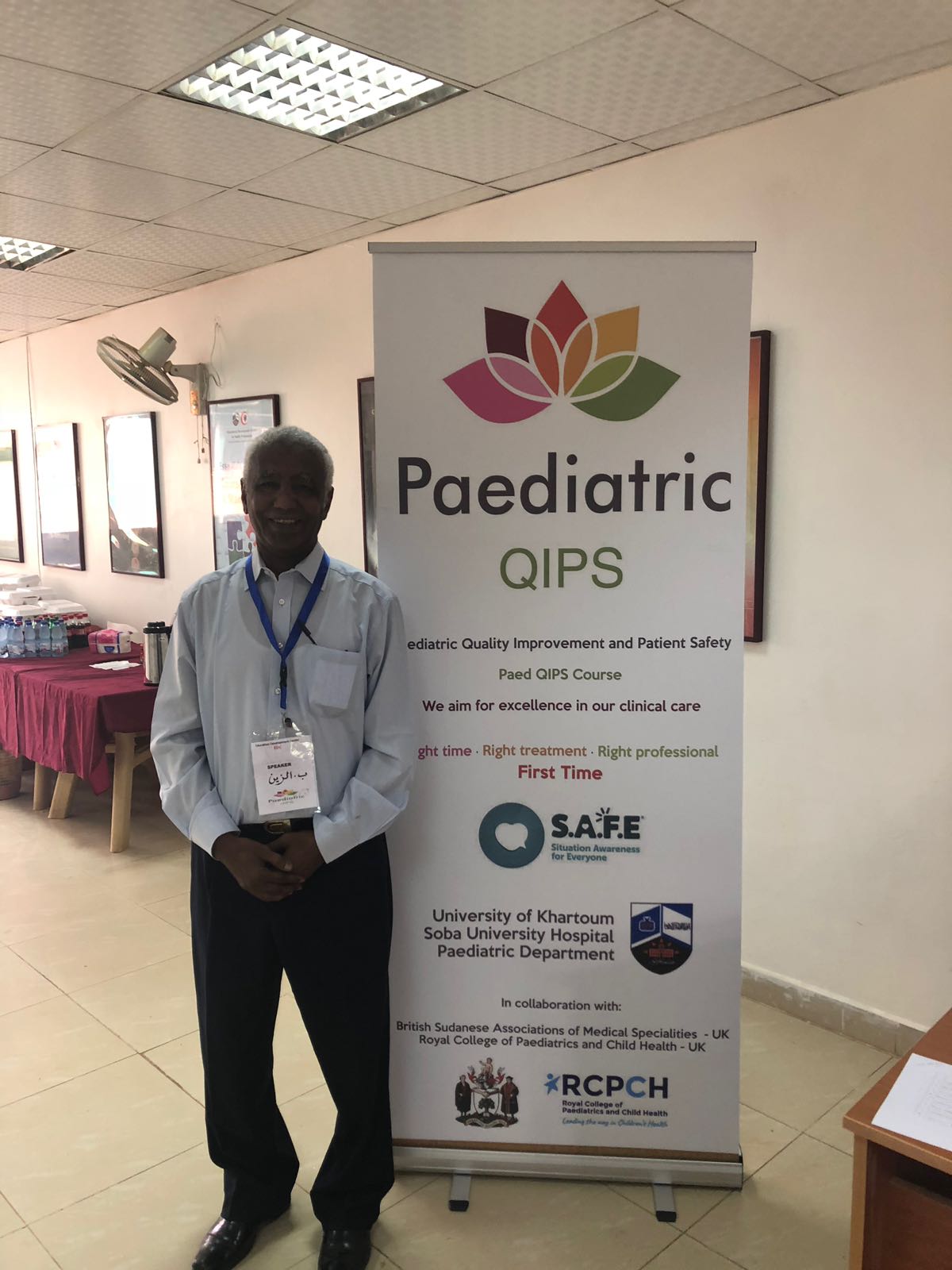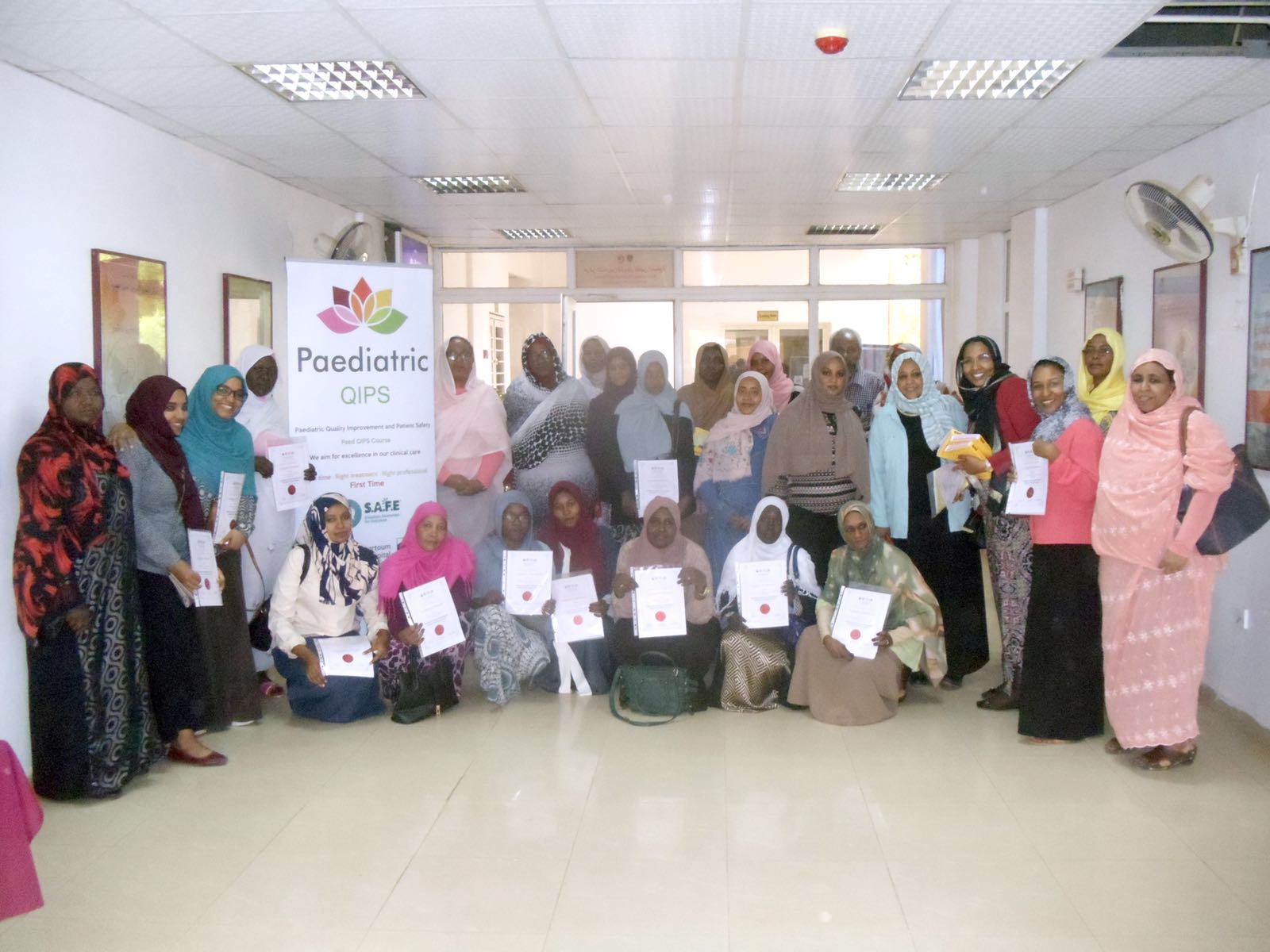 The aim of the course was to introduce the concept of quality improvement and patient safety to reduce preventable death among CYP admitted to hospital applying the principles of S.A.F.E programme by RCPCH.
Paediatric consultants and registrars delivered the main primary drivers for safety including huddle, ISBAR, PEWS, Medicine in Children, Clinical Governance, and low fidelity simulation to highlight the importance of these tools Ultimately the plan is to embed simulation in the regular training and teaching in these units. The paediatric simulation set was donated to EDC at U of K to continue the training programme.
In addition, guest speakers in the course included Professor Alzein Karrar delivering a talk about professionalism in the context of Quality and Safety, Dr Tasneem Tajelsir and Dr Nosaiba Ahmed delivering lectures on drug errors and the importance of ME reporting as well as the concept of pharmacovigilance.
The next step is to closely monitor and support the implementation of these concepts and continuity in the delivery of the course in other geographical areas.
BNF for children and calculators were handed to clinical units to implement the drug corner in order to reduce prescribing errors. There was a consensus to use BNFC as the standardised prescribing guide in these units.
Both the written and verbal feedback were very positive. A significant number of the delegates registered their interest in PEWs and Medicines in Children future QIP.
The course was followed by a lecture delivered in Gaffer Ibouf hospital to support the implementation of ISBAR, huddles, and PEWS.
Course director Dr Sara Abdelgalil
Course Co director Dr Maha Abdelmoniem